5 And A Beagle
"Life is what happens while you are busy making other plans." John Lennon
Tuesday, August 23, 2005
She's baaack... for another Random Tuesday
(subtitled - who even knew she was gone?)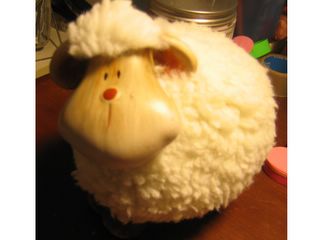 Yes, after a week off, I'm back and look what I found while away. Where was this picked up?
At a trendy little yarn shop? No.
At a mattress factory? No.
Perhaps at an island sheep farm? No.
Try the local hardware store. Yes, just what you would expect to pick up while browsing for nuts and bolts. There, begging to come home with me and join the alpaca that was brought home from Peru.
Tomorrow - knitting content. Yes, I have been knitting. A little secret something for a disappointed backtacker. Hopefully she'll be jolly when she receives her treasures.
|